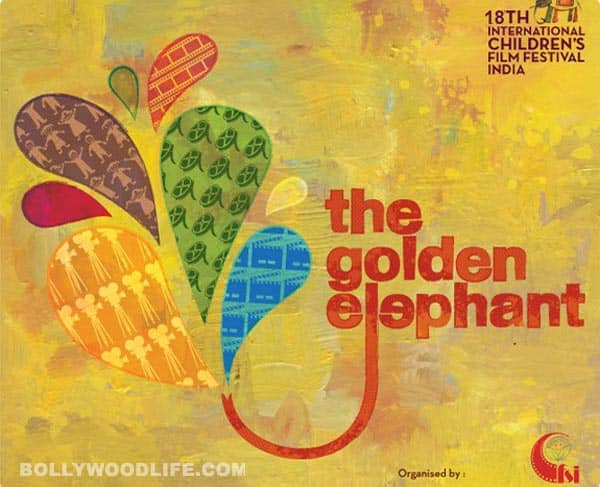 The 18th International Children's
Film Festival
India (ICFFI), spearheaded by actor-director
Amole Gupte
, has received a tremendous response by filmmakers.
Gupte, who is also Chairman of the Children's Film Society, India (CFSI), said in a statement, "We aim to make the festival bigger and better than ever before."We have got over 845 entries from more than 70 countries, including new entrants like Austria, Chile, Cuba, Lebanon and Ghana."
Interestingly, some of the filmmakers eager to participate in the fest are children. Gupte added, "The number of entries for the section 'Little Directors', which will feature films made by children, is over 100."
The fest, popular as The Golden Elephant, will be held in Hyderabad from November 14-20, 2013. The opening and closing ceremonies will be hosted at the Lalitha Kala Thoranam and the films will be screened at Prasad IMAX Multiplex and seven other theatres.
Highlights of the 18th International Children's Film Festival India (The Golden Elephant):
- The Golden Elephant this year has four competitive sections. The winner of Best Feature Film will not only win the Golden Elephant trophy but also a cash prize of Rs 2 lakh. The Second Best Feature Film will win the Golden Elephant Plaque and Rs 1 lakh cash.
- There will be a special focus on films with 'Children with Special Needs' and filmmakers will interact with activists, educators and parents in the Open Forum. "There will be a special performance by 12 children with special needs along with Dr Pasha, who is physically challenged. They will do an act on 'Discovery of India' at the inaugural ceremony of the 18th ICFFI," said Dr Shravan Kumar, Festival Director and CEO, CFSI.
- Cine-Kid, Amsterdam, the world's most popular children's film market, will hold a masterclass on how to market Indian children's films internationally.
- The best of Czech children's and animation cinema will be screened in the Country Focus section in collaboration with the Zlin Film Festival – the oldest children's film festival in the world.
- The fest will screen a selection of award-winning films featured in the 20 most prestigious international children's film festivals.
- Several films have been sourced from the prestigious Cannes Film Market and will have their World/ Asian premieres at the ICFFI.
- ICFFI has received 26 films from South America, a first.
- The fest has received 255 animation films from around the world.
So plan your dates and head to Hyderabad this November for the children's film fest!